Wednesday, August 2nd, 2006
---
9:59 am
Friday, February 3rd, 2006
---
11:27 am
- Always SKCS
Everything is going great guns, were saving heaps of moolah, had awsome holidays, going out and having good times with the love of my life. what more could a girl ask for?

Except my best friend in the world Cassie is moving to brisbane in a month, i know its not the end of the world but it sucks considering ive known her since birth and ive never lived more than 20 minutes away from her. Oh well, it means good nights out in brissie and a free place to crash.

Hopefully quitting Subway soon when i go back to uni, so get your free subs in while you still can!

Peace out x x x
Sunday, January 15th, 2006
---
11:15 am
heres some sexy photos...

From Cassie's Doctors and Nurses Party...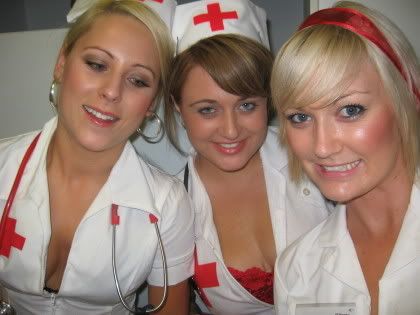 Alicia, Cass and Me



Me and Kate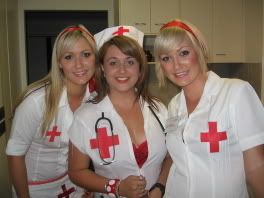 SKCS at their finest

Christmas Photos...



Sexy Twins (the one on the left is the more sexier of the two...)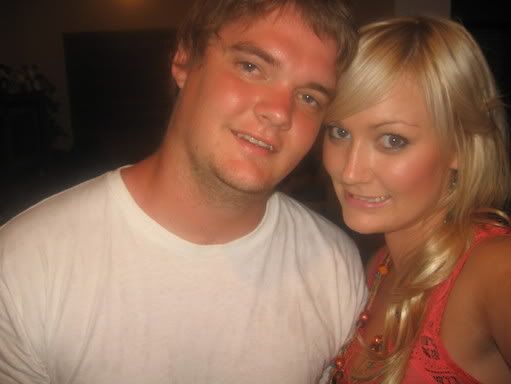 Me and Mark who is slightly sunburnt...


AND drunken New Years photos... so very drunk....



Clare, Malen, Me and Matt



Drunken lovers...

Enjoy
Wednesday, November 16th, 2005
---
9:01 am
- alright alright
Heres some shit in dot form.. im lazy.

. Went out saturday night and it was rad to have all the ol' crew back together, getting drunk and doing things that drunk people do...
. Mark and I bought a treadmill cause were so tough, buff, and something else that rhymes with buff...
. Were going to trivia tonight at Nerang, to win the 100 dollar jackpot.. some may say this is sad. others call it a good night out.
. We went to sizzler last night and i still feel sick from all the icecream
. Uni holidays! fuck yeah
. Saw Corpse Bride it was awsome
. Partied it up for Amy's birthday the the Melbourne Cup races at the Turf Club got waaaaaaay drunk THEN the next day awoke to a broken rib!!! well it wasnt broken but it was out of place and poking my lung so i couldnt breathe. and i was in immense excruciating pain unlike that i have ever felt before. i can only dread childbirth more...

Yeah thats really about it i guess,
Bye

current mood:
cheerful
Friday, October 21st, 2005
---
1:48 pm
photos are fun, yet incriminating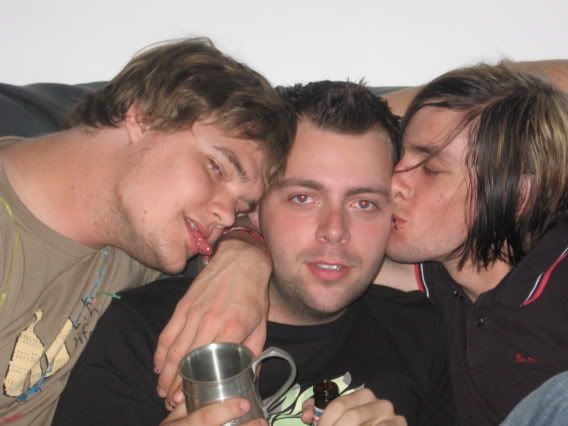 Hot boy on boy action



Lovers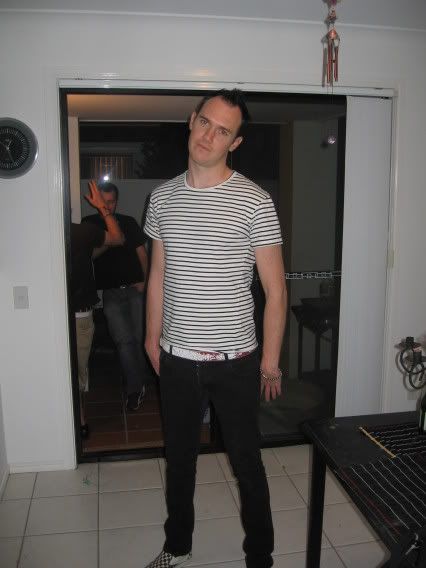 Emo Sam



Kyle the drunken Foetus!



Jimmy Got the best of him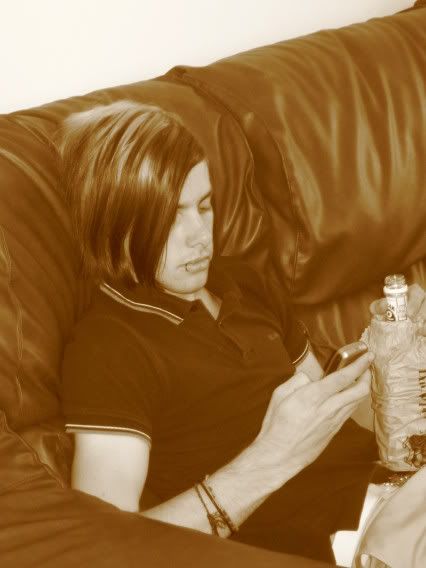 Kyles best friend (in true drunken paper-bag form)



Twinnies

And that was our weekend...
Thursday, October 6th, 2005
---
9:03 am
The events take place between 9:00am and 10:00am on the day of the californian presidential primary.

We have been watching waaay too much '24', but I'm hooked and i wan't more. Jack Bauer is a MACHINE!

Going to the hardrock to rock hard on saturday night, then sunday is mark's birthday bash so drunken good times are ahead for miss sophie alyce. Probably get drunk on monday too considering my darling is turning 21, hes finally becoming a man.

I cant wait to see everyone partying up at our house on sunday, it should be wicked awsome fun. i cant wait to get my drunk on in a big way.

love you all! (my especially mark... and jack bauer.)

love sophie x x x

current mood:
happy
Monday, September 19th, 2005
---
6:28 pm
No, girls can't avoid pretty boys...
Thursday, September 15th, 2005
---
12:07 pm
Mark and I ventured to the Sunshine Coast for a week over the long weekend. we partied it up at underwater world and other such touristy offerings including the SuperBee which was super crap. the brochure claimed that it was 'super fun' when only mild fun and maximum dissapointment was felt.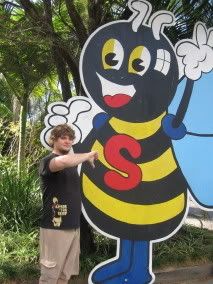 Mark expressing his dissapointment by giving the bee a thumbs down.
note: do not ever go to Super Bee, its a shithole and the honey is too overpriced.



Mark being a rude boy at the "Otter Encounter" at underwater world.



Drunk drunk us at The Yankee, an american bar we found that served weird food but cheap drinks. we thought it would be a fun idea to take drunken photos of us...... we were wrong.
Many a fun night was spent there watching Geelong dominate (only to be beaten the following week...)

I hope people are going out this weekend, cause i havent been out for a while and am keen to party!!!

current mood:
amused
Sunday, August 28th, 2005
---
2:17 pm
- feelin' hot hot hot and looking it too....

I love Mark!



The three musketeers/amigos/tenors/blind mice?



Hot as hell drunk bitches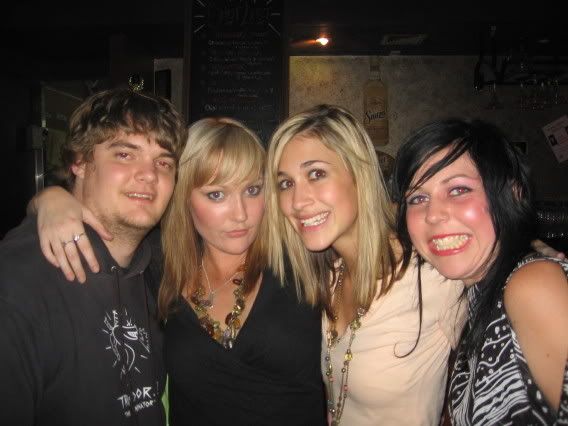 Marky, Me B-day Girl Em and drunk lisa bills.



The FAT lesbian (left) that lisa was dancing with, she sure busted a move, and hit on lisa...

Many and old friend was reunited last night as we partied on down at margaritas for Em's 20th birthday bash.
thanks to sam and kyle who provided us with free pizza at one in the morn. too bad me and lisa threw it up in the bushes on the walk home....

LOVE YOU ALL

current mood: AWSOME!!!
Friday, August 19th, 2005
---
8:31 am
- party party party
Heres some photos from saturday night - we partied it up at the party with the usual people, and drunken times were had by all!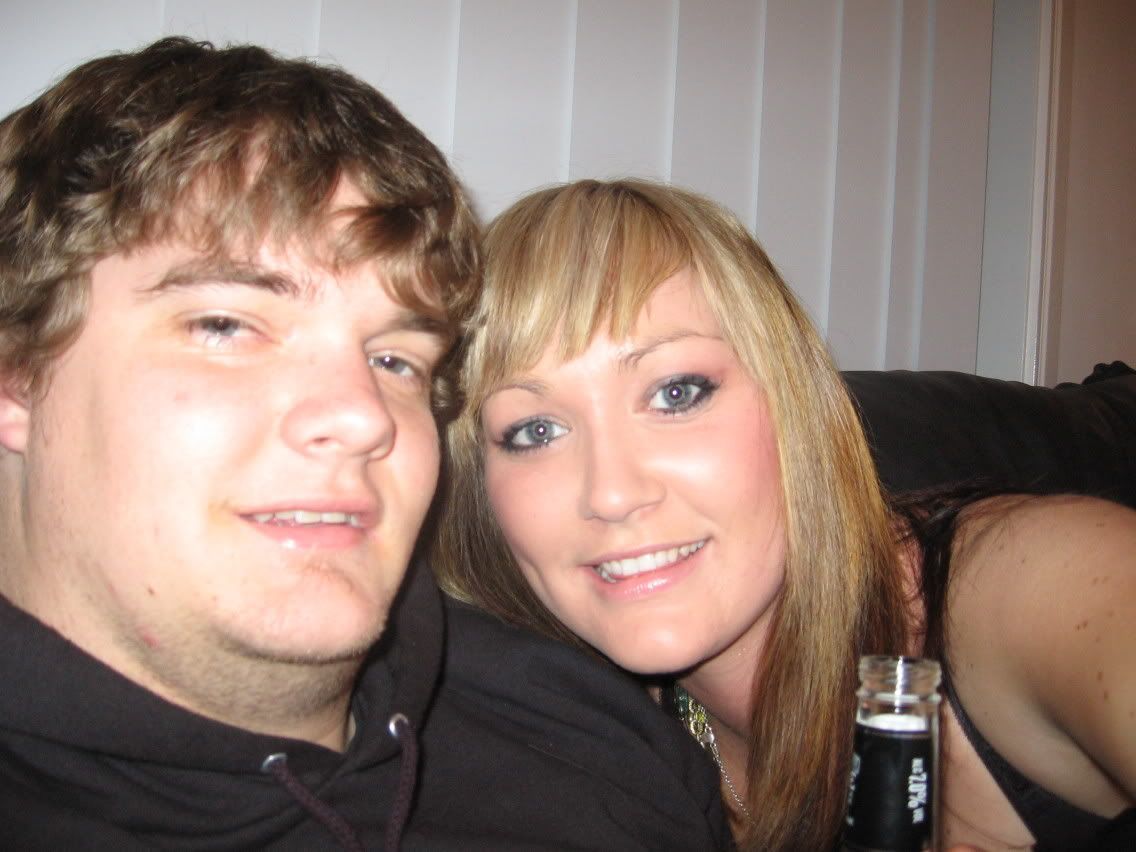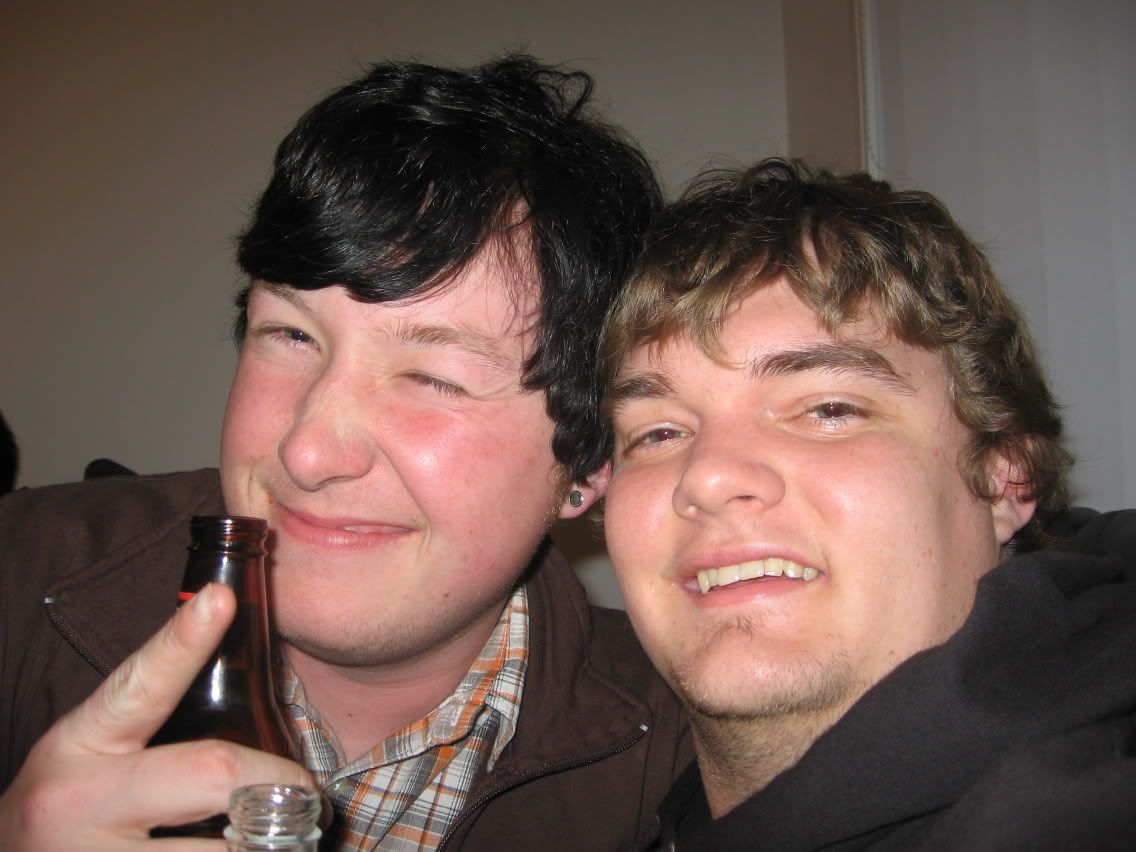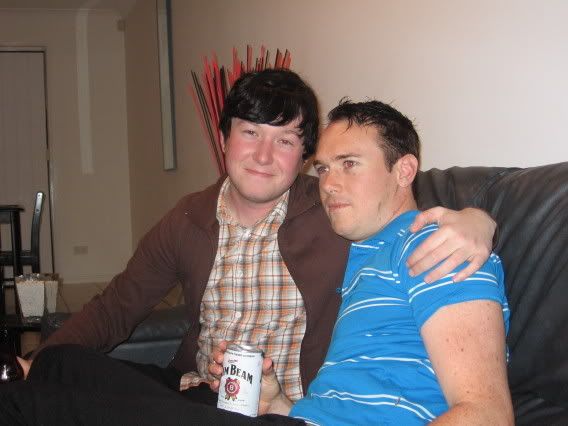 Mark and Malen get some hot action

Yeah thats about it, we forgot to take the camera when we actually ventured out, but thats probly a good thing...

current mood: awake
Monday, August 8th, 2005
---
12:29 pm
- up with technology
here are some hot hot photos



mark being a man



sexy twinnies partying their way through 19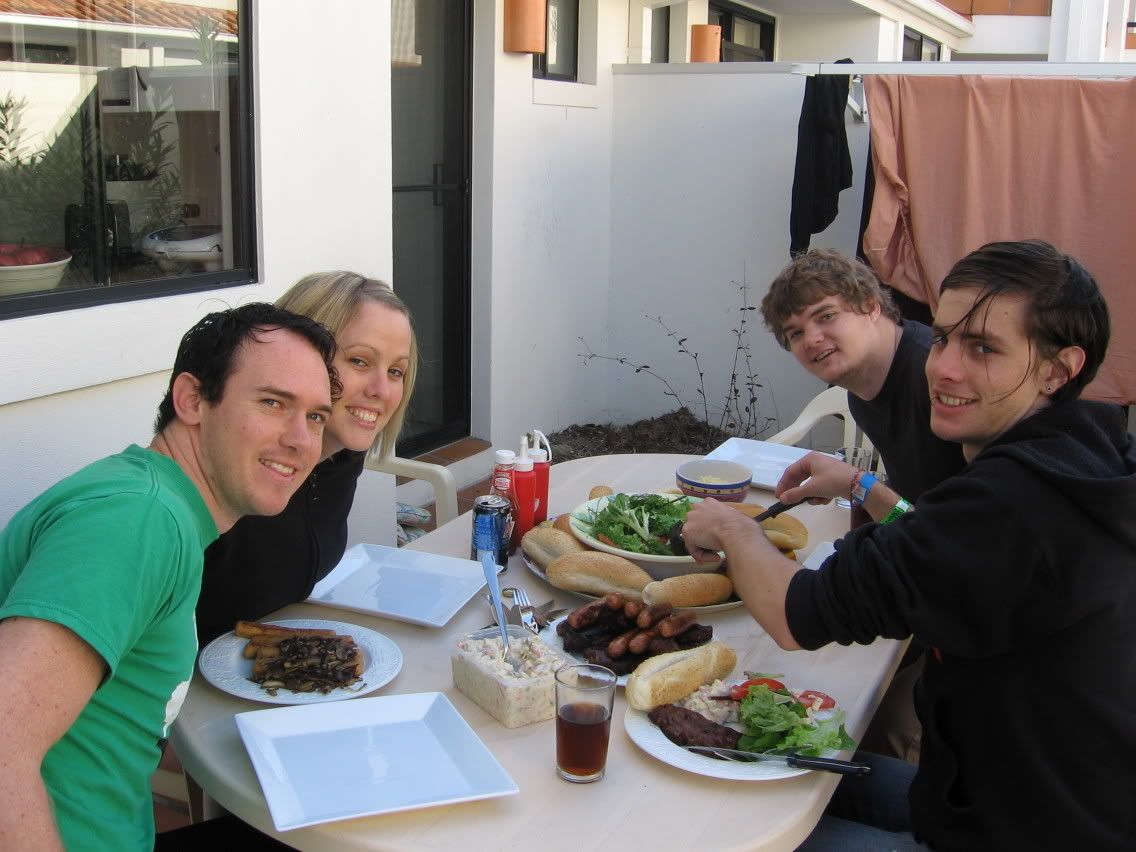 BBQ at the Lawson, Hickson, Lobascher and Alderton residence. (featuring Kyle)



hot bitches to the max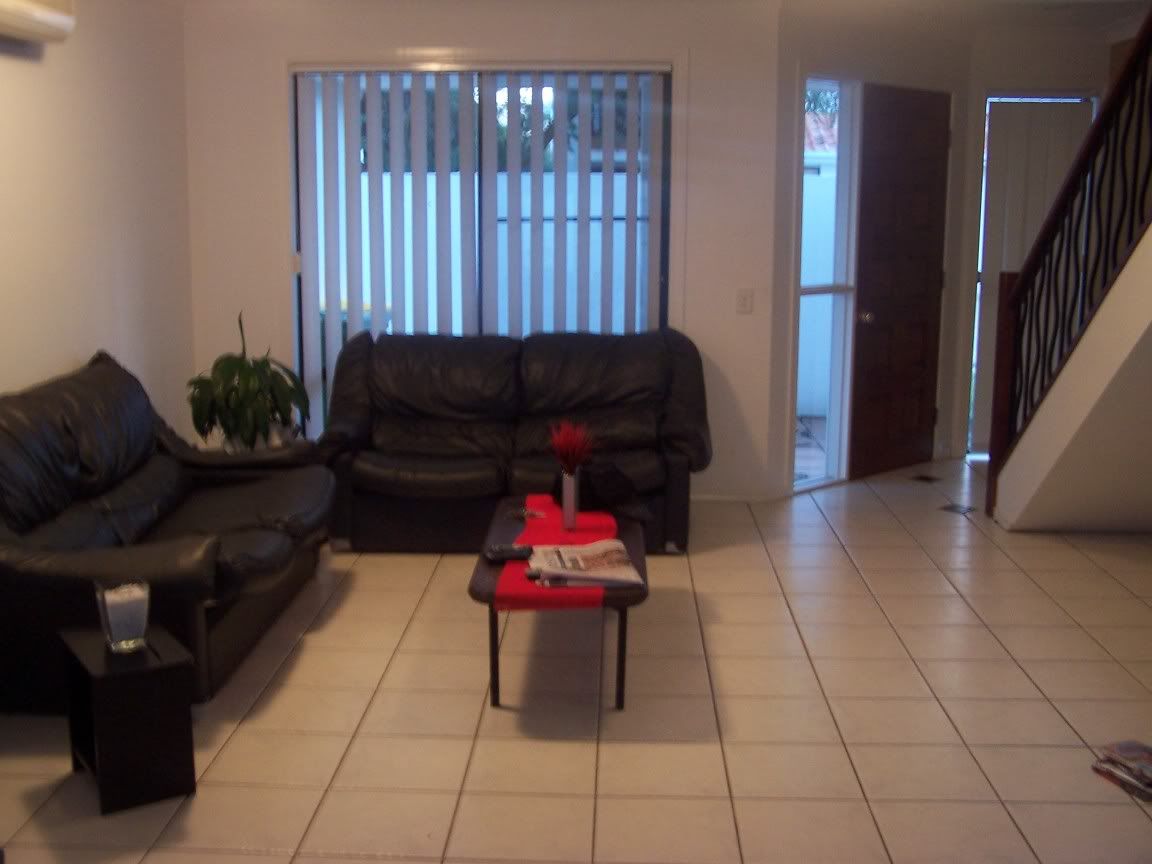 home sweet home



old skool photo of me and marky back in the days of black hair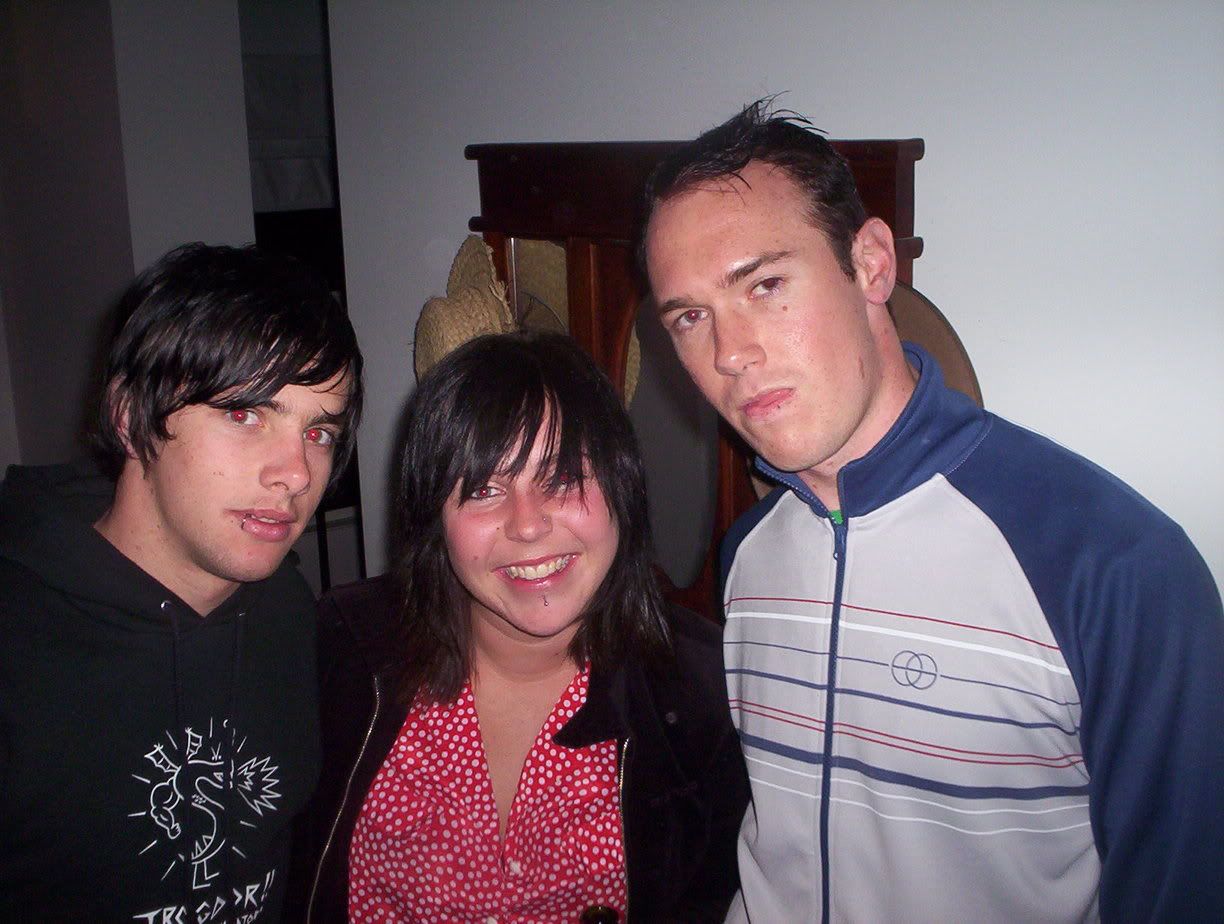 old drunken photo of kyle drunk drunk lisa and sammy j
Friday, July 15th, 2005
---
6:19 pm
- time for an update
hello readers,

well its been quite a while since i last spoke to you all. But not i can speak a hell of lot faster with BROADBAND!!!! yeah none of that 56k dial up shit... this is where it is at.
Mine and larissa's bachelorette pad is so rad except for the smelly boys that leave here with us aka: Mark and Sam. We pretty much just watch family guy and get drunk every weekend which is fine by me.
Our housewarming last week was super and the usual people turned up. ie: my lady lisa who in her usual style got way smashed and passed out in our spare room. it was so rad. cassie bought us a plant, which i think is dying... but we put it outside for some sun and shit...
we played charades and kings cup with nude cards that were funny. nude people are funny.

love sophie

happy birthday kyle
its my birthday soon too fuck yeah fuck yeah sophie
Wednesday, May 25th, 2005
---
2:52 pm
- heres the update big ben
. its uni holidays in three weeks - fuckin yeah. drunkeness ahead.
. Me and larissa got drunk as fucking skunks sat night and danced like rad bitches
. Marky got himself a full time job and hes bringing home the bacon - literally, he made me bacon and eggs for breakfast.
. I have to write a 3000 word short story in three weeks - any ideas people?
. Our pergola at our place has finally been built and were gonna have an awsome party one of these days.
. my cousin jenna popped out a baby
. i love mark - hes way hot
. i love my girls lisa and larissa
. im sooooo sick.. give me sympathy. kate told me i have the bird flu and im going to die...

This is Sophie signing off.

current mood:
sick
Friday, April 29th, 2005
---
6:51 pm
- the philosophies of sophie #1
Alas passionpop and i will not be re-aqquainted tonight, for i am drinking my mothers champagne that is slightly more... not as fucked. dont get me wrong, i love the odd bottle (or 5) of the old pop, but it tastes a lot better going down than back up. and what a waste of 2 bucks if its going to just end up down the toilet. a lot of rather undelightful things end up down that big ol' hole. so tonight i think i'd rather my beverage stay inside me, and prolong its drunken sensation a tad longer. then maybe i wont have a hangover tommorrow. heaven forbid i shall miss my shift tommorow night. i think to add further class to the evening, i may refrain from drinking straight from the bottle as previous nights have seen me do. rather i might take the liberty of using a pink flashing cocktail glass. some may debate its tackyness... but it glows in the dark! i say what a marvelous invention.
Right, im off.

current mood:
thoughtful
Sunday, April 10th, 2005
---
4:19 pm
- babies are soft
i went to my little cousins baby shower today and played many baby themed games. it was fun. she is due in around 3 weeks, but i reckon itll come earlier... oh the pain of giving birth. shes having a girl apparently.

me and larissa are going to visit the boys at pizza hut tonight, shall be grand. i had fun the other night at sammy j's watching spongebob and drinking gin. and watching the lions be defeated once again...

its raining.

Yours sincerely,

Sophie Alyce Hickson
Thursday, April 7th, 2005
---
3:31 pm
- sexy ladies doin there thing and doin it well
So i partied it up thursday night and saturday night and it was awsome. mine and marks quiet drinks on thursday night turned out to be the biggest night weve had in ages, if ever. i cant say no to you lisa, you have a way with me....

then saturday night i hit the town with my ladies lisa and larissa... where didnt we go! we purchased many jugs and drank straight from the jugs with straws like the bogans we are. good times, good times.

i think a lot of fun was had by all, we so had a better time than the boys. woo yeah sexy ladies.

current mood:
happy
Tuesday, March 1st, 2005
---
1:45 pm
- some bitch going on about some crap
Hey,

So i havent written for a while it seems. Oh no.
What have been up to you ask? not a hell of a lot... ive been working at subway and uni has started back up again. Celebrated Lisa and gemmas birthday bash last weekend - drinks were had by all and fun fun games were played. Looking forward to Sammys 21st this weekend, im gonna get dressed in my best and messy with my ladies and mr daquiri machine.... hell yeah.
My sister is has been in europe for like the last month or two and she comes back on thursday which means i have to wake up at like 5 in the morning to go get her from the airport.... that means she better return bearing gifts with my name on them. hehe.

ps: mark's hot

current mood:
horny
Wednesday, January 5th, 2005
---
3:14 pm
- veruca salt
best night ever..............

current mood:
content
Friday, November 5th, 2004
---
2:00 pm
- im a working class man
Tuesday was the dreaded melbourne cup, even my creative homemade flowery headpeice thing could not save my crap betting which resulted in my losing all my money - first at the races, then at the casino. luck was not on my side... But VB's and mango daquiris were.... perhaps that had something to do with my lack of winnings.. whatever it was - that is irrelevant because me, mark, lisa, kyle, sam and larissa looked (and i quote sam) hot as fuck. how does one look as hot as fuck? i do not know, but we looked it!
I also got me a job this week - at burleigh heads subway. im working a shit load the next few weeks so if anyone wants to come and visit me that would be nice. unless i hate you, then that will be gay.
im gonna be rolling in the ching chings so im keen to hit the town with my money and drink with my ladies lisa and larissa! woo yeah rock.
My exam is next friday which im fucked for, but hopefully i can wing my way through it, like i did my first year of uni. i winged like there was no tomorrow.
Oh, my play is on Saturday night so if anyones bored and has no life whatsoever come see it at Mt Gravat uni theatre at 7pm. oi i dare you to come see it. i say the word nipple a few times.... thats gotta be worth it.... right?
Tonight im gonna party like its 1999 with old mate amy
I shall see you all soon i hope

Love Sophocles

current mood: accomplished
Monday, October 18th, 2004
---
3:00 pm
- girls night out
The night of festivities and drunkeness began at lisas while me lisa and larissa got drunk and watched the arias and craved drumsticks... We were gonna go to The Cas for $3 daquiris but then decided that we'd hit up the daquiris in the sports bar but fucking no... they have 10 machines but none were working?!? Fortunately The Party offered us cheaper drinks and classic rock night - which was full of 40 year old dirty rockers - so we drank the night away. Some rude msgs were sent and lots of laughs were had.(those bitch-whores are gonna pay) We made friends with a lesbian homeless lady at McDonalds. i gave her my fries and i think she thought i was cracking onto her... then sammy j picked us up- thanks mate! Overall a great night - thank you ladies you are both super awsome.

Round two of netball tonight. Kate is filling in this week - scumbag... i have a feeling that were are gonna burninate those peasants... if we win tonight ill be way happy

current mood:
hopeful